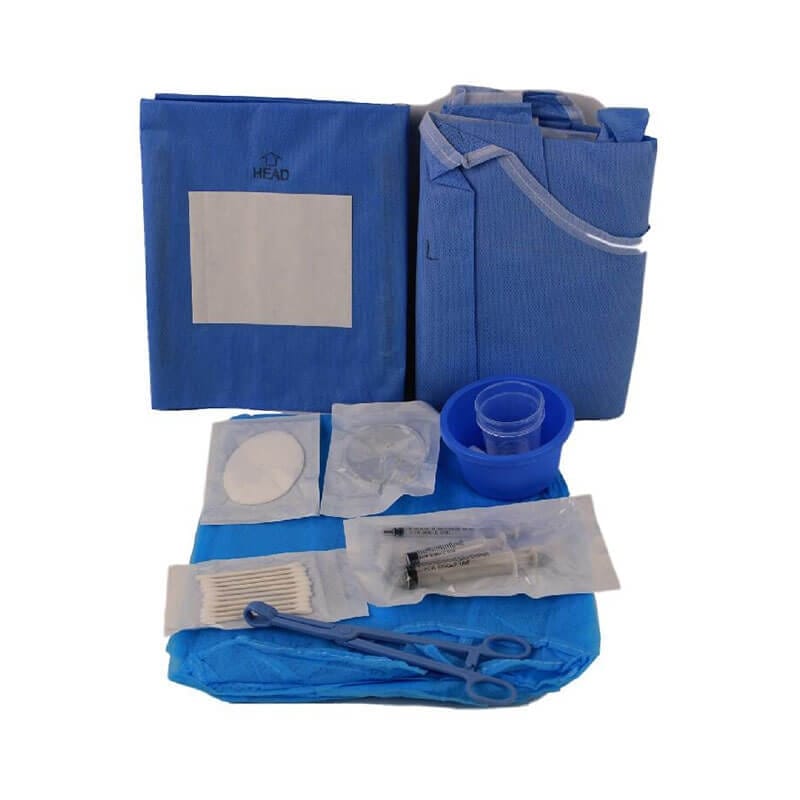 Disposable Ophthalmic Pack
Product Specification:
Certification :

ISO13485,ISO 9001,CE

Model Number :

LT131

Package Details :

Carton

Delivery time :

30 days after deposit
Inquiry Now
Send Email
Product Details
Disposable Ophthalmic Drape Pack

-Lantian Medical
The disposable ophthalmic pack contains disposable eye drapes, surgical gowns and all other consumables necessary in the ophthalmic procedures. It can prevent fluid penetration, channeling and collecting body and irrigation fluids, avoids cross-infection during eye operation.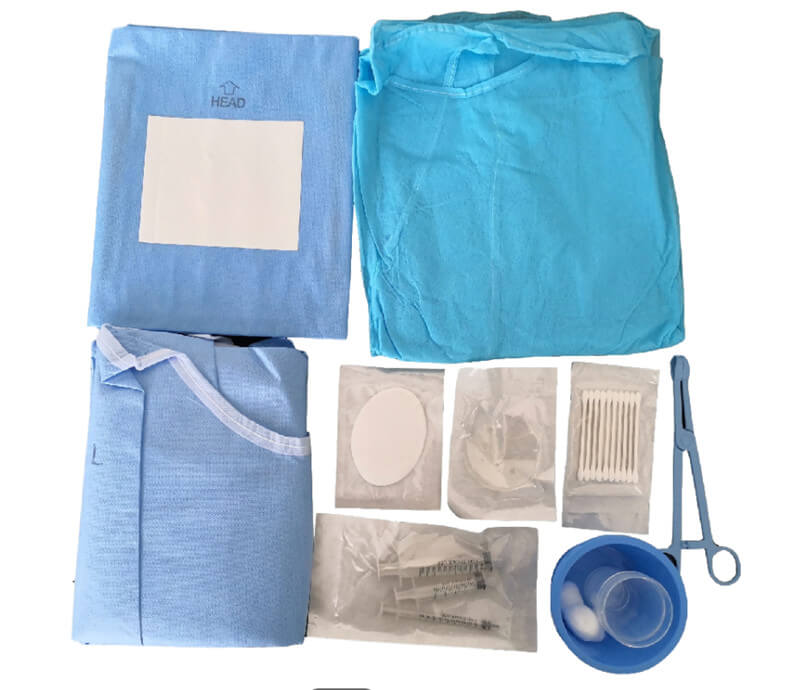 Surgical Eye Drapes Packs Features And Advantages
1.Isolation:isolating contaminated areas from operating areas.
2.Barrier:preventing fluid and microbial penetration.
3.Fluid Control: collecting body fluid and irrigation fluids.
4.Comfortable: light gram, soft, breathable.
5.Soft, lint free, light weight, compact moisture resistant, nonirritating, and static free.
Eye Drapes Packs Specifications
Item

Disposable Ophthalmic Pack

Specification

Name

Size

QTY

Material

Surgical Gown

L

1

SMS

Nurse Gown

L

1

SMS

Eye Drape

140*120cm

1

SMS+Absorbent area

Back Table Cover

140*100cm

1

PE+SMS

Eye Patch

1pc

Eye Shield

1pc

Syringe luer look

10ml

1pc

Syringe luer look

5ml

1pc

Syringe luer look

1ml

1pc

Medical Cup

60ml

2pcs

All the specification and contents can be customized

Material

SMS,SSMMS, PE+PP,PE+SMS, PE+Hydrophilic PP etc

Sterile

EO(Ethylene Oxide)

Package

Sterile Pouch, 10 packs/carton, carton size: 60*40*50cm

Certificate

ISO9001:2016;ISO13485: 2016 and CE(93/42/EEC) issued by TUV Rheinland
Contact Us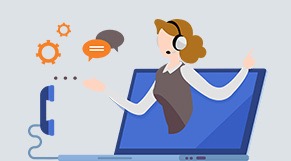 Henan Lantian Medical Supplies Co., Ltd.
TEL: +86 371-89915256
Email: [email protected]
PHONE: +86 18037878230
WHATSAPP: +86 15617721076
FAX:+86-371-89915262