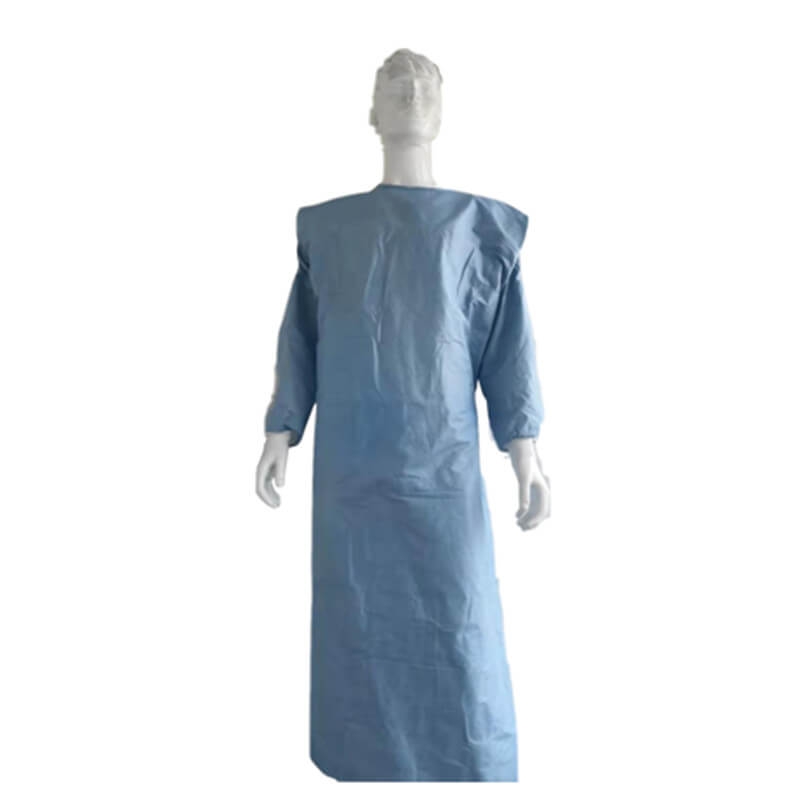 Biodegradable Disposable Hospital Gowns
Product Specification:
Certification :

ISO13485,ISO 9001,CE

Model Number :

LT131

Package Details :

Carton

Delivery time :

30 days after deposit
Inquiry Now
Send Email
Product Details
Biodegradable Disposable Hospital Gowns By Lantian Medical
Disposable hospital gowns made of biodegradable fabric are popular for people now. For many customers, non-woven hospital gowns are daily worn. So, a comfortable custom hospital gown is appreciated and readily worn.
This biodegradable fabric has good bacteria and biodegradability. It made of wood pulp as the raw material, non-toxic and harmless. Besides, It also can be completely degraded after buried in the soil for one year. And will not cause any harm to the environment. So - the world of surgery can also be green.
Besides, its cloth-like texture and softness, advanced splash-resistant barrier. It will give you both good breathability and great protection.
Comfortable and breathable, Reduce sweating, Reduce infection, this is very important for the doctor who is doing the surgery.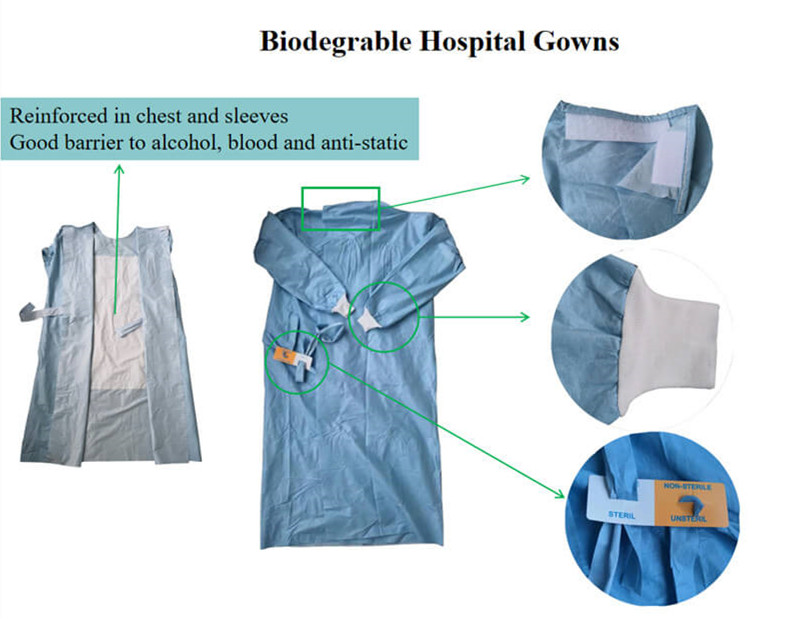 Biodegradable Surgeon Gown Costume Features
1.Cloth-like texture and softness gives you truly comfortable
2.Advanced splash-resistant barrier gives you both breathability and great protection
3.Non-toxic and harmless
4.Completely degraded, have any harm to the environment
Biodegradable Surgical Apparel Specifications
Material:Wood pulp non-woven
Color: Gray
Certificate: CE & ISO13485
Fluorescence: No fluorescence
Sterilization: EO sterilization
OEM and ODM: Acceptable
Standard: EN13795/ANSI/AAMI PB70
Technology: Sewing and ultrasound
Biodegradable Disposable Hospital Gowns Picture Show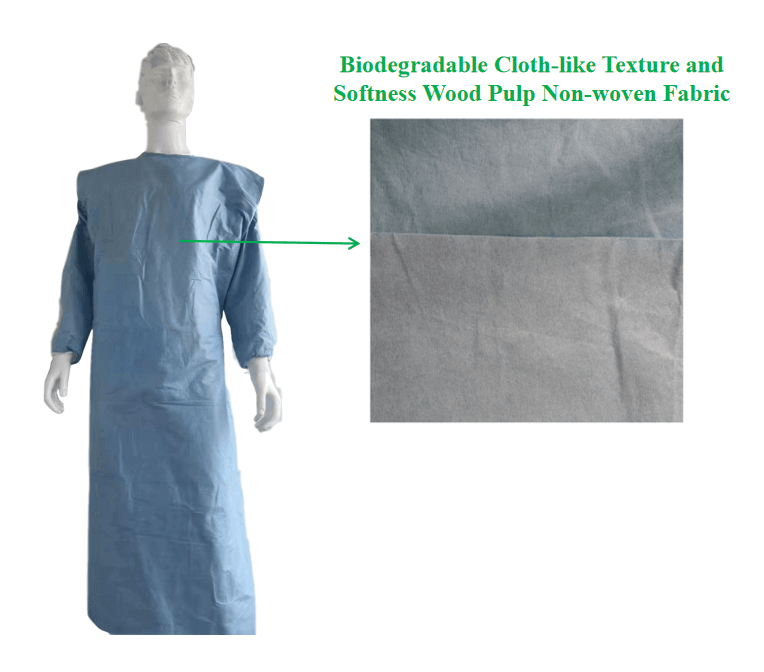 Contact Us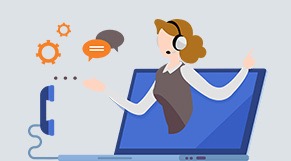 Henan Lantian Medical Supplies Co., Ltd.
TEL: +86 371-89915256
Email: [email protected]
PHONE: +86 18037878230
WHATSAPP: +86 15617721076
FAX:+86-371-89915262