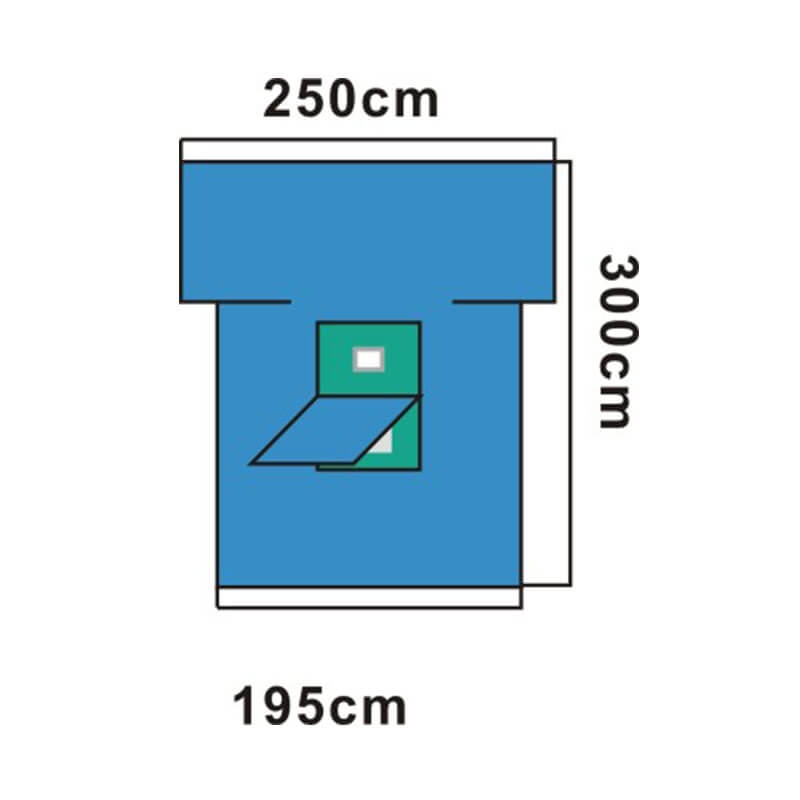 Laparoscopy Surgical Drape
Product Specification:
Certification :

ISO13485,ISO 9001,CE

Model Number :

LTD--03

Package Details :

Carton

Delivery time :

30 days after deposit
Inquiry Now
Send Email
Product Details
Laparoscopy Drapes By Lantian Medical
Laparoscopy surgical drapes designed to support laparoscopic surgery in the operating room. It helps to ensure safety and efficiency when the patients faced with the stringent demands of laparoscopic surgery. For the full range of laparoscopic and perineal procedures, we've got the patient covered. To help prevent the microbial transfer, our drapes are impermeable.
Laparoscopic drapes are the key drape of laparoscopy pack. It is T shape, and we have two different types for you to choose from. One has two fenestrations and a tape, another is only one fenestration, you can select different types according to your need.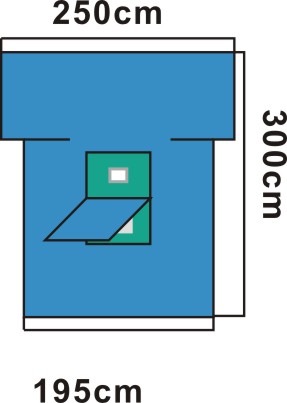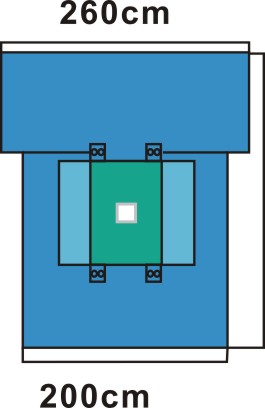 Laparoscopic Drapes Features
1. Fabric reinforcement to control fluid run-off
2. Reduce the risk of airborne bacterial transmission
3. Excellent resistant to tearing, strikethrough and abrasion
4. Resistance to strike through from alcohol and other prep solutions
Laparoscopy Drapes Parameters
Material Structure:SMS,SSMMS,SMMMS, PE+SMS,PE+Hydrophilic PP, PE+Viscose
Color:Blue, Green, White or as request
Gram Weight:50g, 55g, 58g, 60g
Product Type:Surgical Consumables, Protective
OEM and ODM:Acceptable
Fluorescence:No fluorescence
Certificate:CE & ISO
Standard: EN13795/ANSI/AAMI PB70
Laparoscopy Drapes Size
| | |
| --- | --- |
| Size(cm) | Description |
| 195*250*300 | T shape, absorbent reinforcement area 100*75cm, with 25*30cm fenestration, 5cm adhesive around, perineal fenestration 20*10cm, with flap over both fenestration |
| 200*260*310 | T shape, absorbent reinforcement area 100*75cm, with 25*30cm adhesive fenestration, 2 instrument pouch, 4 velcro tube holders |
Laparoscopy Surgical Drapes Picture Show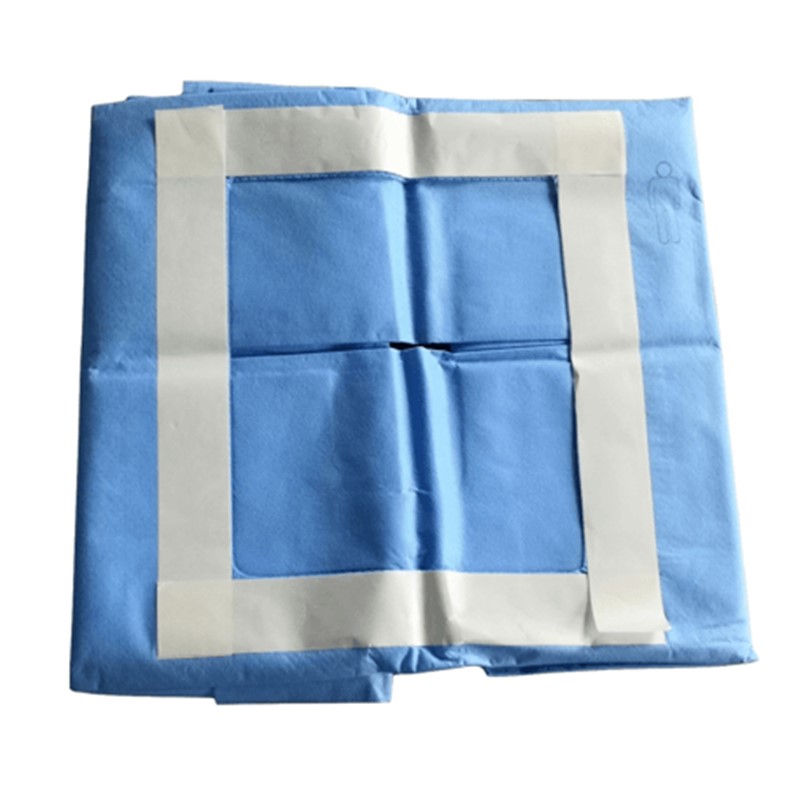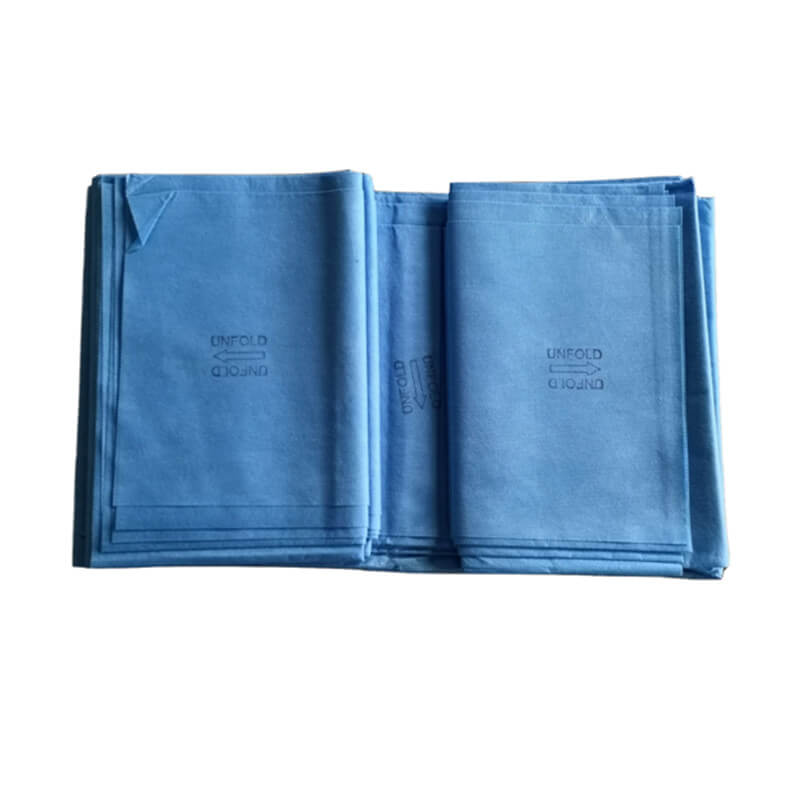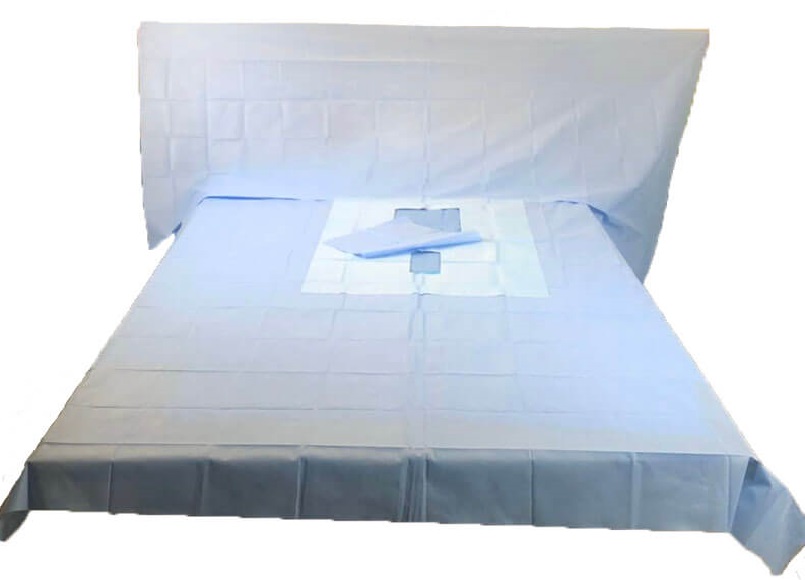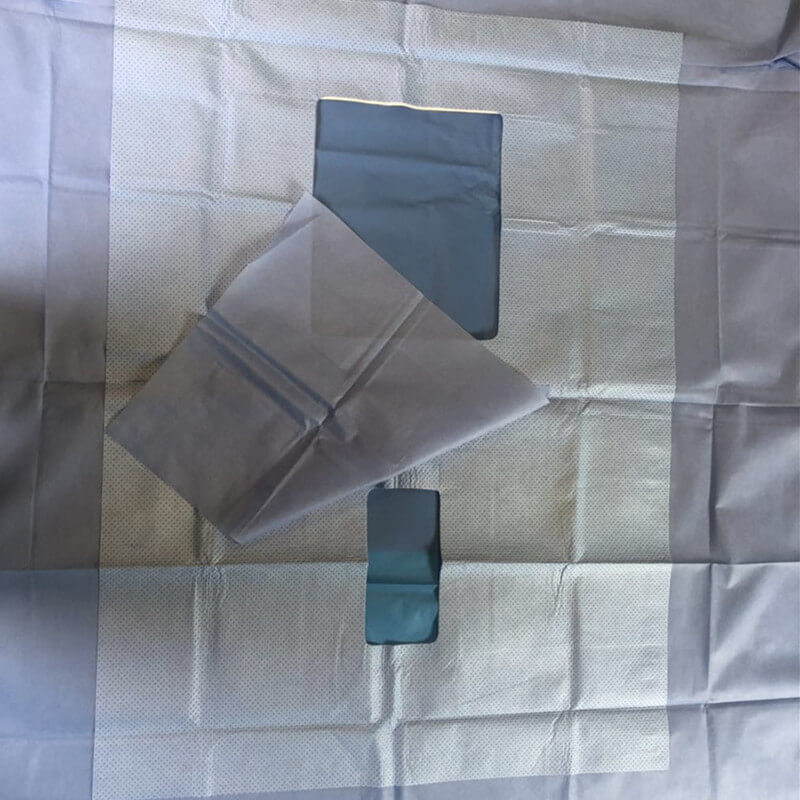 Contact Us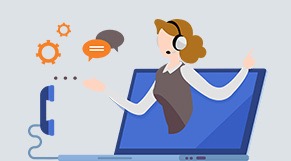 Henan Lantian Medical Supplies Co., Ltd.
TEL: +86 371-89915256
Email: [email protected]
PHONE: +86 18037878230
WHATSAPP: +86 15617721076
FAX:+86-371-89915262