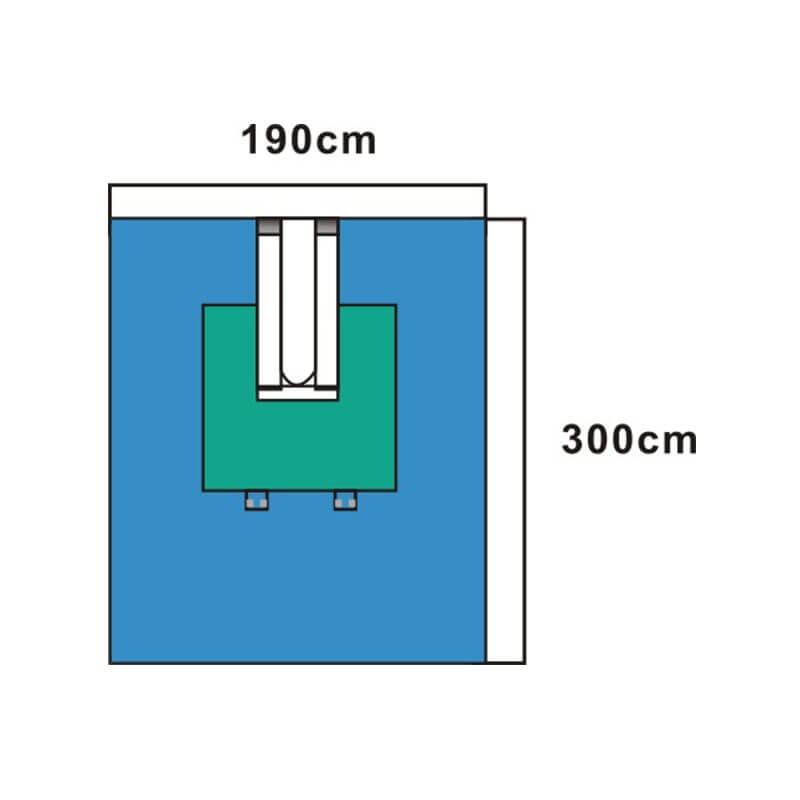 ENT Surgical Drape
Product Specification:
Certification :

ISO13485,ISO 9001,CE

Model Number :

LTD--003

Package Details :

Carton

Delivery time :

30 days after deposit
Inquiry Now
Send Email
Product Details
ENT Surgery Drapes By Lantian Medical
ENT surgical drapes are specifically designed for ENT surgery with a unique u-shaped. It helps reduce exposure during ENT procedures. It gives the patients and medical staff comfortable, safe and less worry. This ENT surgical drape is the key drape of ENT surgical pack.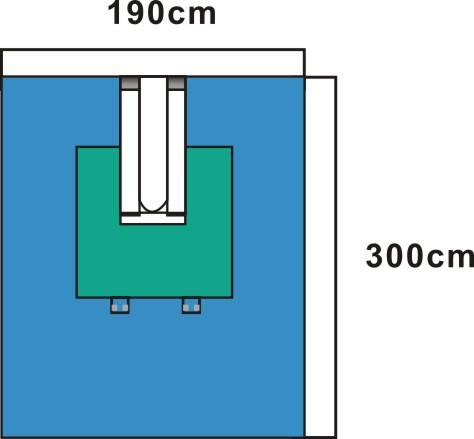 ENT Surgery Drape Features
1. Preventing fluid penetration, maximum reduce the risk of airborne bacterial transmission
2. Isolating dirty, contaminated areas from clean areas.
3. Creating a sterile operative environment by aseptic application of sterile materials.
4. Soft feeling and comfortable, one side is waterproof, another side is absorbability
ENT Surgery Drape Parameters
Material Structure:SMS,SSMMS,SMMMS, PE+SMS,PE+Hydrophilic PP, PE+Viscose
Color:Blue, Green, White or as request
Gram Weight:35g,40g,45g, 50g, 55g etc
Certificate:CE & ISO
Standard:EN13795/ANSI/AAMI PB70
Product Type:Surgical Consumables, Protective
OEM and ODM:Acceptable
Fluorescence:No fluorescence
Size:190*300cm, with 8*70cm split, with adhesive, fabric reinforcement 75*120cm, 2 tube holder
ENT Surgery Drape Picture Show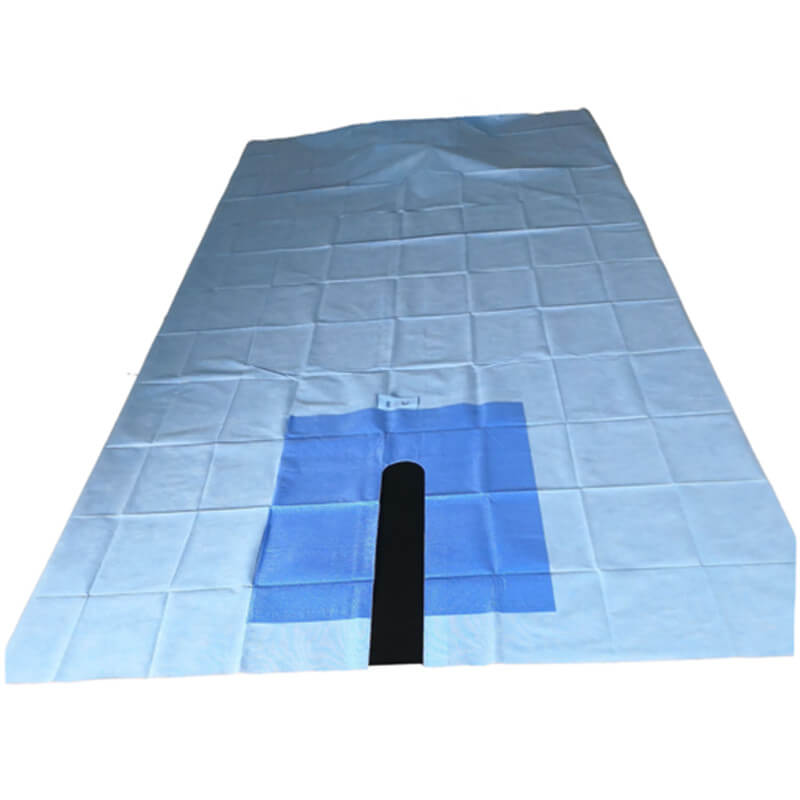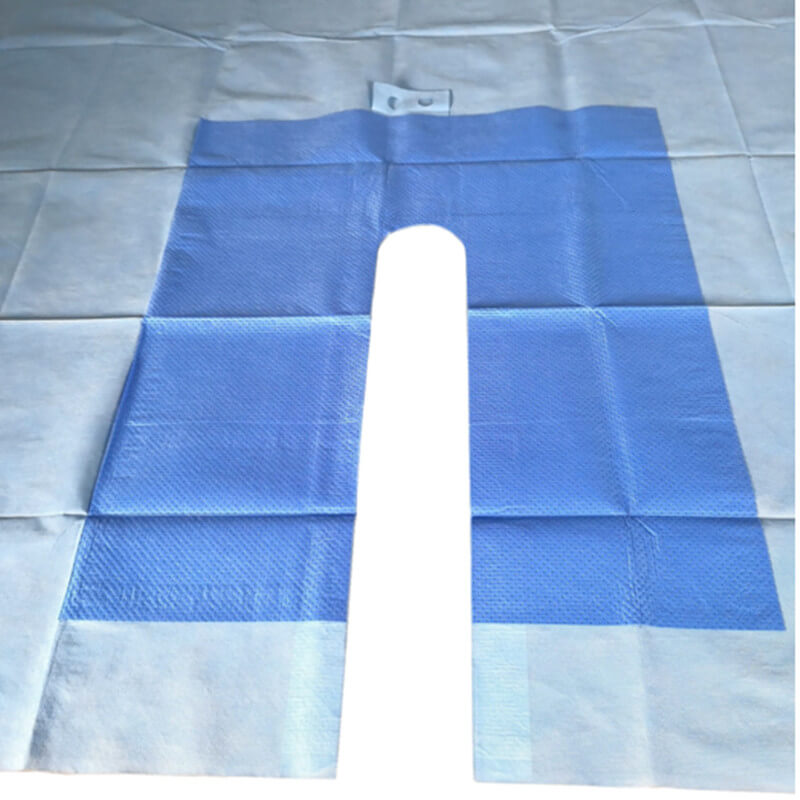 Contact Us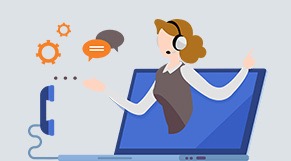 Henan Lantian Medical Supplies Co., Ltd.
TEL: +86 371-89915256
Email: [email protected]
PHONE: +86 18037878230
WHATSAPP: +86 15617721076
FAX:+86-371-89915262