Analysis of the Philippine Medical Market
Philippines, the capital city of Metro Manila, with a total population of 107 million and a GDP of US $ 330.910 billion. The country's currency is the peso, Filipino (Tagalog) and English are spoken locally.

Market Overview
The Philippine medical device market remains a promising market for foreign suppliers. The market is highly dependent on imports and continues to expand steadily.
Almost 100% of medical equipment is imported, and about 50% of medical disposables are also imported. Local production is limited to prototypes, spare parts (including temporary parts) and disposables such as surgical gloves, syringes and needles.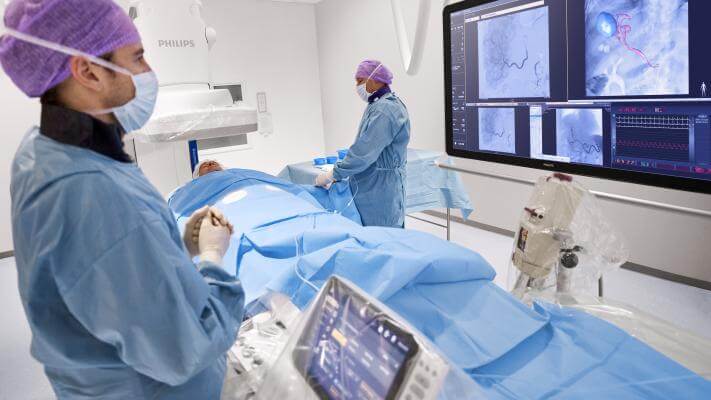 Market demand is driven by the private sector, and the three main hospital developers-MPIC, QualiMed, and MGHI-continue to expand through the acquisition of existing facilities (MPIC and MGHI) and through the construction and development of new hospitals (QualiMed).
The main factors affecting demand are population growth, economic stable growth of 6.7% (2017 Eastern Time) and hospital expansion and upgrading.
Official statistics from the Ministry of Health show that there are about 2,000 licensed hospitals in the Philippines, of which about 60% are private hospitals. The total number of beds is over 100,000. Hospital purchase decisions are based on quality, but most importantly on price.
Achieving comprehensive coverage of high-quality health is the goal of this administration. So far, about 92% of Filipinos have access to social health insurance through PhilHealth.

The local market is price sensitive, and hospitals with limited budgets generally purchase medical equipment from China or South Korea. The import tax on medical equipment is 3% plus 12% VAT.
Admission Policy to the Market
Foreign suppliers interested in selling products in the Philippines should appoint a local distributor who is responsible for all aspects of the import, including registration, obtaining licenses and customs clearance of the product.
Local distributors not only help bring products to market, but also take responsibility for advertising and promotion through a network of sales and distributors. The company is registered with the Philippine Food and Drug Administration (PFDA) before it operates and obtains an import license and a business license (LTO) from the agency.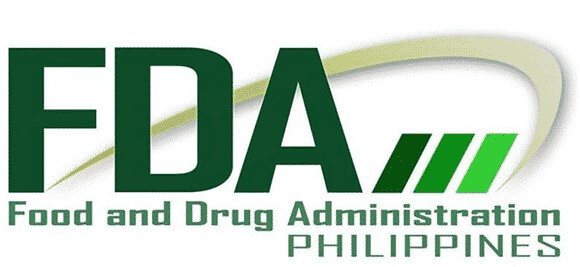 The average tax rate for medical equipment is 3% plus 12% VAT. VAT is a valuation based on the applicable tariffs determined by the General Administration of Customs, plus these tariffs themselves, consumption taxes, and other costs (that is, the fees charged on imported goods before customs release, demurrage, including insurance and commission). The General Administration of Customs is responsible for customs valuation, classification and customs clearance.
Foreign suppliers usually designate a licensed distributor to represent their interests in the Philippines. Distributors handle all aspects of imports, including product registration. Distributors are responsible for the performance, safety, market performance, and after-sales service of medical devices, so they prefer to sign exclusive contracts with foreign suppliers.
The Center for Device Regulation, Radiation Health and Research (CDRRHR) of the Philippine Food and Drug Administration (PFDA) was established to oversee the regulation of medical devices / equipment.
In January 2018, the Ministry of Health of the Philippines approved and issued Executive Order (AO) No. 2018-0002, which states that "Policy management and issue of medical devices authorized based on ASEAN unified technical requirements".
The new regulations provide guidance on the documentation requirements for medical device registration and align the registration requirements with the Common Submission File Model (CSDT) in accordance with the ASEAN Medical Device Guidelines.
The new rules will apply to all medical devices sold, imported, manufactured or used in the Philippines. The new AO takes effect in March 2019.
At the same time, CDRRHR issues a Certificate of Registration (CPR) after completing an evaluation of a medical product. The average CPR time is 180 days.
The CDRRHR also issued a Certificate of Exemption (COE) for medical devices that were not classified as "registrable" before the implementation of AO 2018-0002. COE is voluntary and is usually requested by companies that wish to facilitate the release of goods from customs or participate in bidding.
The requirements for issuing exemption certificates are as follows:
Letter of intent for cooperation;

Product brochure;

Samples (only when necessary);

Pay the application fee of 500 pesos per product.
Certificates of exemption are available within thirty days, and foreign companies must provide distributors with complete registration documents for their medical devices. Complete and correct documentation determines the outcome of the registration and the length of the registration process.
Market Trend
The Philippine's Social Security System (hereinafter referred to as "SSS") is well constructed and includes a pension system as well as National Health Insurance. The SSS is providing services to all people of the Philippines, even including those who work in foreign countries. According to Philhealth's statistical data, 93% of the Philippine population is currently being covered by the National Health Insurance, and a further increase is being predicted. Simultaneously, the healthcare market itself is also expected to significantly grow from 15.1 billion USD in 2017 to approx. 22.1 billion USD by 2022.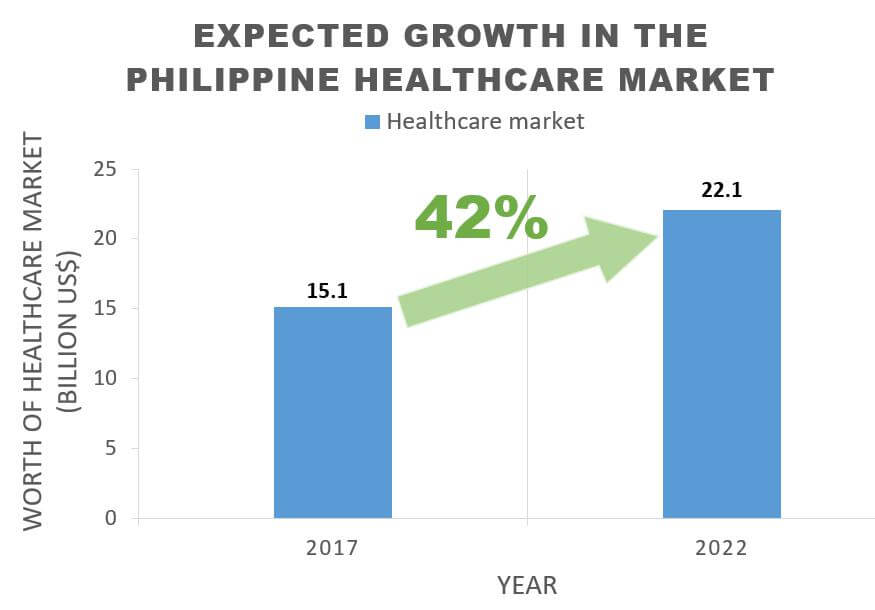 Source: Business Monitor International (2017)
The total health expenditure in Philippines at current prices was observed to grow by 8.0% in the year 2017 amounting to PHP 712.3 billion which is an increase from the 2016 figure of PHP 659.3 billion. These investments are projected to further increase and enable the country to manufacture high end medical devices in future.
The government of Philippines has been observed to undertake high expenditure on healthcare sector in the country. The current administration is aiming at expanding the coverage of Philippines Universal Healthcare Scheme from an enrollment of 92% in the year 2015 to 100% by the year ending 2022.
Growing Demand for Medical Consumables: Medical consumables market of Philippines is projected to experience high growth in future as several local manufacturers are entering into the market with their latest product offerings. In addition to this, the rising number of surgeries and improving healthcare conditions in the country is also anticipated to augment the consumables market. With the Philippine Health Insurance Corp.'s (Philhealth) mandate to cover 100% of the population, demand for quality, affordable and accessible healthcare will be on the rise. This will allow the private healthcare sector to collaborate with public counterparts in providing improved services to Filipinos which would impact the overall sales of the medical devices in positive manner.
Increase Demand for Imaging and Diagnostic Equipments: Rising prevalence of chronic diseases such as diabetes, cardiovascular diseases and cancer requires effective diagnostic equipments in the hospitals for accurate results thereby, boosting the market for imaging and diagnostic equipments. Moreover, high prevalence of diabetes is projected to impact 20% of the population by the year 2045. Aging population is going to impact the demand for orthopedic products and implants and assistive devices market in the positive manner. Rising number of geriatric population will complain about various orthopedic disorders such as arthritis, and osteoporosis, which will subsequently lead to more number of orthopedic procedures, hence elevating the market
Consumables market will experience growth during the future as many local manufacturers are entering into the market with their products. Additionally, the rising number of surgeries and improving healthcare conditions would consequently augment the need for consumables in the market.
Analysts at Ken Research in their latest publication "Philippines Medical Devices Market Outlook to 2023 - Surge in Demand for Used/Refurbished Medical Equipments and New Healthcare Infrastructure Projects to Maintain Healthy Growth" believe that the medical devices market in Philippines is projected to grow owing to factors such as increase in equipments demand for devices and centers for cancer in the country, increase in hospitals and clinics, increase in the number of deaths and increase in medical tourism. The market is expected to register a positive CAGR of 10.3% in terms of revenue during the forecast period 2018-2023E.
Health Insurance Policy
The Philippine Health Insurance Company (Philhealth) is a tax-exempt government company affiliated with the Department of Health (DOH). It manages national health insurance plans, including standards for citizen health benefits, and develops and implements guidelines on contributions and benefits, medical provider arrangements, payment methods, and referral systems.
The Philippines has established a national health insurance plan to provide health insurance for all citizens in the Philippines and ensure that they have affordable, acceptable, available and accessible healthcare services. It serves as a channel to help pay or subsidize the cost of caring for patients.
The program includes a systematic basic plan for fund collection, management, and financing. Minimum and other supplementary of health insurance benefits is provided by an expanding population, and limited to paying for the use of health services by insured beneficiaries.
In 2017, Philhealth paid a total of 361 million pesos (about $ 6.9 million) in the "Z benefit" claim. According to DOH, Z benefit includes peritoneal dialysis, coronary artery bypass surgery, breast cancer surgery, kidney transplantation, and ventricular septal defect surgery.
Private medical insurance or out-of-pocket payments (cash and credit cards) are common ways to pay for private medical services. Private health insurance is voluntary.
Most private sector employers share the private health insurance of their employees. The coverage varies with the consent of the employer and the medical service.
Obstacles & Opportunities
There are no obstacles to selling or purchasing medical equipment that meets international standards. However, some recent policy changes will affect foreign companies.
The newly approved DOH AO 2018-0002 will apply to all medical devices that sold, imported, manufactured, or used in Philippines (also include many consumables that are not normally classified as medical devices), but except for vitro diagnostic and refurbished medical devices, which will be covered by Individual AOs.
AO 2018-0002 has been on hold for several years before it is approved, so most medical device companies are ready to respond to these changes.
However, AO initially classified some consumer products (baby diapers, adult diapers, manual toothbrushes, and electric toothbrushes) as medical devices, causing confusion among manufacturers / suppliers of these products.
Although baby diapers and manual toothbrushes have been removed from the list of medical devices through a memorandum from PFDA (all hope this is permanent), adult diapers and electric toothbrushes will still be classified as medical devices.
In addition, the government will not release final list of medical device products, every company is responsible for researching and determining whether their products will enter the medical device category in the Philippines. Unsure companies can submit applications to classify their products.
Prior to this, medical devices were considered freely importable and "unregisterable" and did not require registration certificate (CPR).
Since the new AO took effect in March 2019, medical device imports are still subject to existing PFDA regulations.
Lantian Medical is a professional manufacturer and distributor of disposable medical supplies in China. We offering a comprehensive range of single-use surgical items, such as non-woven Surgical Pack, Surgical Drape, Surgical Gown, and Medical Bed Sheet. We serve more than 3000 government hospitals and private hospitals in China and also develop marketing around the world. Our mission is to provide the best protection for medical staff and patients with minimizing infections. Welcome contact us for more details!
Welcome Contact Lantian Medical Supplies Co., LTD
Tel: 0086-371-89915256
Phone/Whatsapp:0086-13253556537(Amy)
Email:[email protected]
Contact Us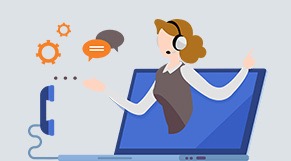 Henan Lantian Medical Supplies Co., Ltd.

TEL:

+86 371-89915256

Email:

[email protected]

PHONE:

+86 18037878230

WHATSAPP:

+86 15617721076

FAX:

+86-371-89915262